Working as a qualified electrician since 2000, Seth Atkinson stepped out from his father's electrical company to build his own business closer to home. Trading as Atom Power, Seth quickly established a solid reputation for service around the Moreton Bay Region. He's now the latest business owner to become a Laser Plumbing and Electrical Member, rebranding under the banner of Laser Electrical North Lakes.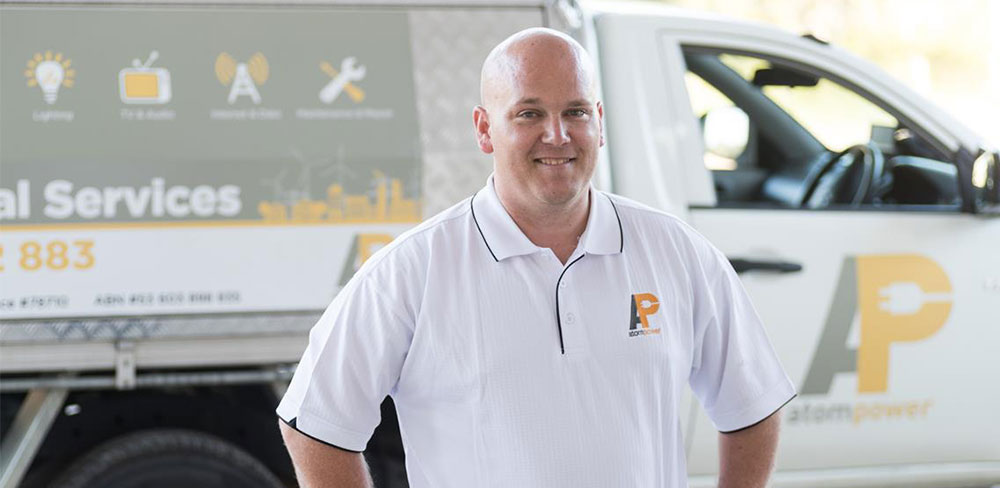 With a passion for innovation and automation, Laser Electrical North Lakes provides a wide range of electrical services across both the residential and commercial sectors. The business works with the latest technologies and systems while still maintaining a strong safety focus for team members, contractors, customers and the public.
Specialising in energy efficiency, automation, communications and maintenance, Laser Electrical North Lakes is licenced to work in Queensland, New South Wales and the Australian Capital Territory and holds a licence in Data Communications.
With his pre-existing focus on systems, Seth quickly recognised the value of Laser systems. In fact, it was one of the key reasons he chose to join the Group.
"The ability to systemise the business and leverage off the expertise and knowledge in the network are benefits that I recognise will help me grow my business further".
Seth is particularly excited by the opportunity to share labour and ideas with his fellow Laser Members.
"The opportunity to be a part of a growing network of like-minded people - as well as connecting and building relationships with non-competing electrical businesses - is something that I am really looking forward to. The knowledge and experience in this group and the ability to work with them is something that will only be of benefit to me and the team."
Queensland State Director, Gary Larkin is excited to see Seth and his team joining the Laser Group.
"Laser Electrical North Lakes adds to our ability to service the people around the Moreton Bay Region. Seth's business has built a strong reputation for service and quality and we know that with the Laser systems and processes, this reputation will continue to grow."
Managing Director of Laser Group, Steve Keil, believes that businesses are recognising the value of working in a collaborative environment.
"Our Members build relationships with each other as collaborators, not competitors. They are able to learn from each other as well as work with them on projects across Australia and New Zealand."
"They also benefit from being able to share staff and work, regardless of their location. From a customer's perspective, Laser Plumbing & Electrical are solving their problem with the person turning up to the job having the same uniform and vehicle as the person they spoke to last week. Both our Members and the industry are seeing the value of this with our numbers increasing substantially this year."
Join us in welcoming Seth and his team to the Laser family.
Laser Electrical North Lakes
Owner: Seth Atkinson
Address: PO Box 533, North Lakes QLD 4509
Phone: 1300 922 883
Email: northlakes@laserelectrical.com.au
---